MKC75


Features
Supports Alu Internal Weight.
Multiple configurations available.
Supports Caps Lock Indicator Light.
Supports tri-mode PCB(Wired, Bluetooth and 2.4ghz).
2 x 2200mha large battery capacity.
100% processed using CNC machining with 6063 aluminum case.
Supports Plate, Half Plate and Plateless Build.
Three-in-one structural design( Top Mount, Plate Gasket Mount and PCB Gasket Mount ).
Supports Rotary Knobs and LED Light Signs, which are also compatible with JRIS75 Rotary Knob/ Badge /LED Light Sign.

We have adopted a three-in-one structural design for the internal structure, which can support regular positioning plate gaskets, PCB gaskets, and the long-disappeared TOP Mount structure. Thanks to the consistent frame of the compact 75% layout, we can make the three structures perfectly compatible.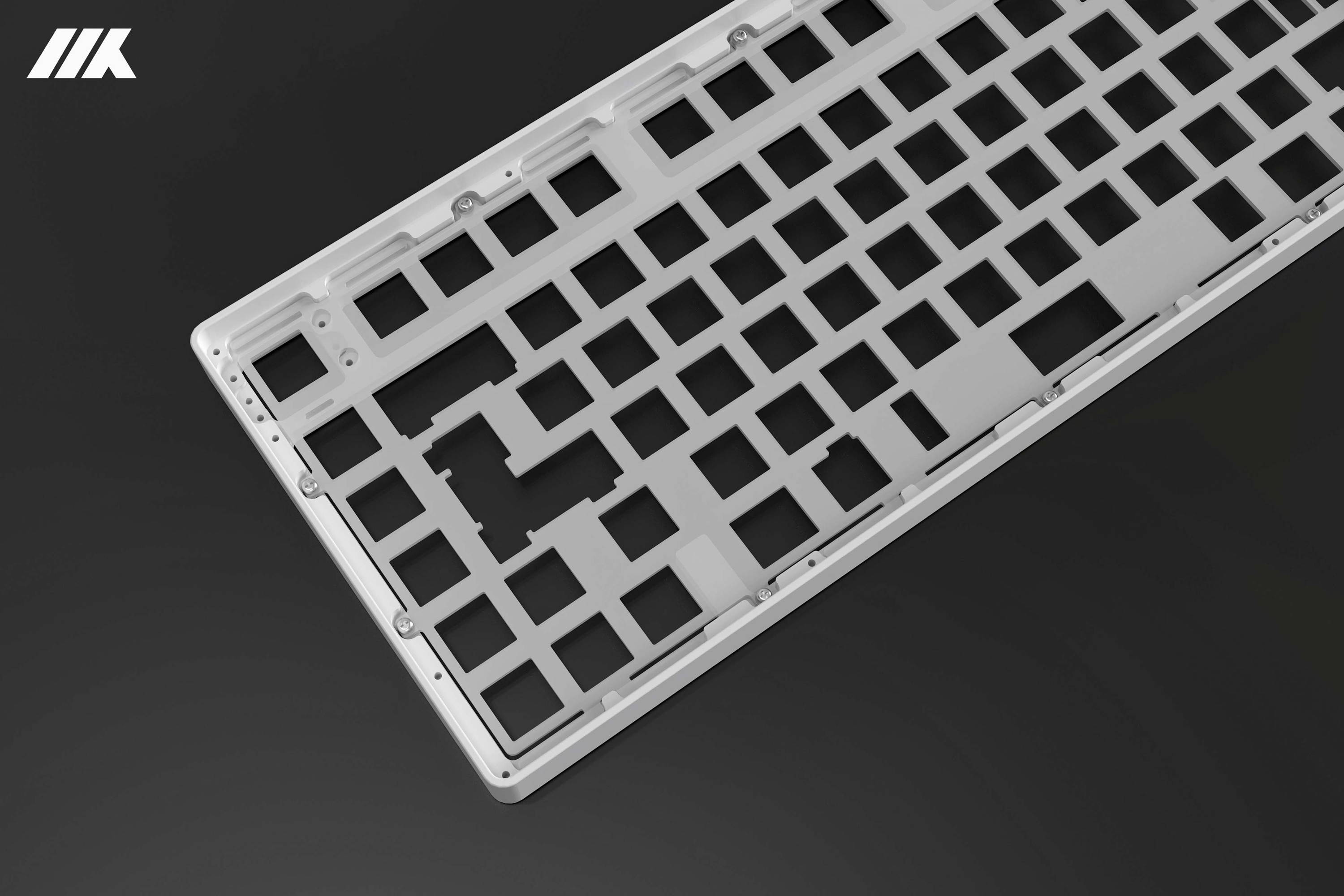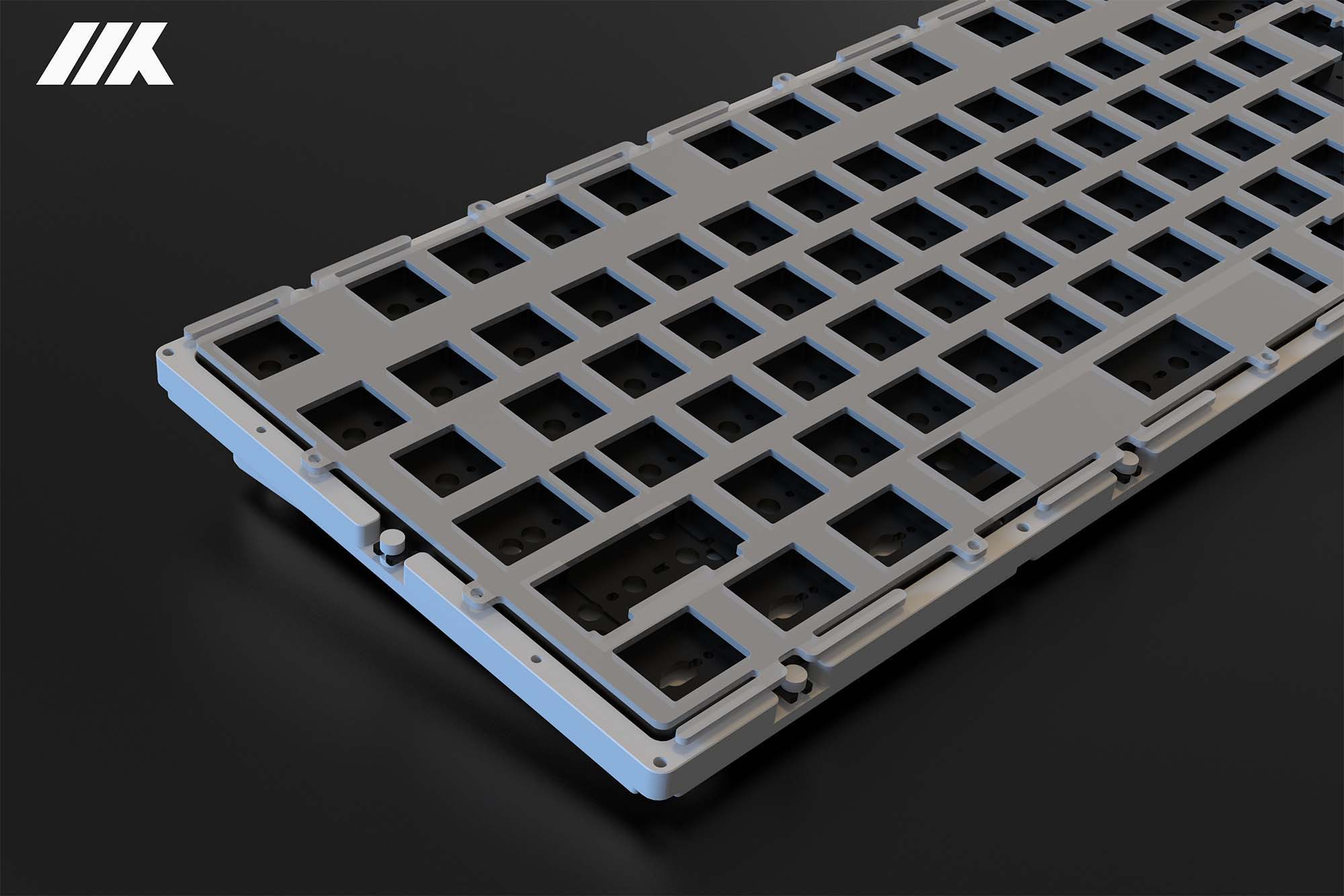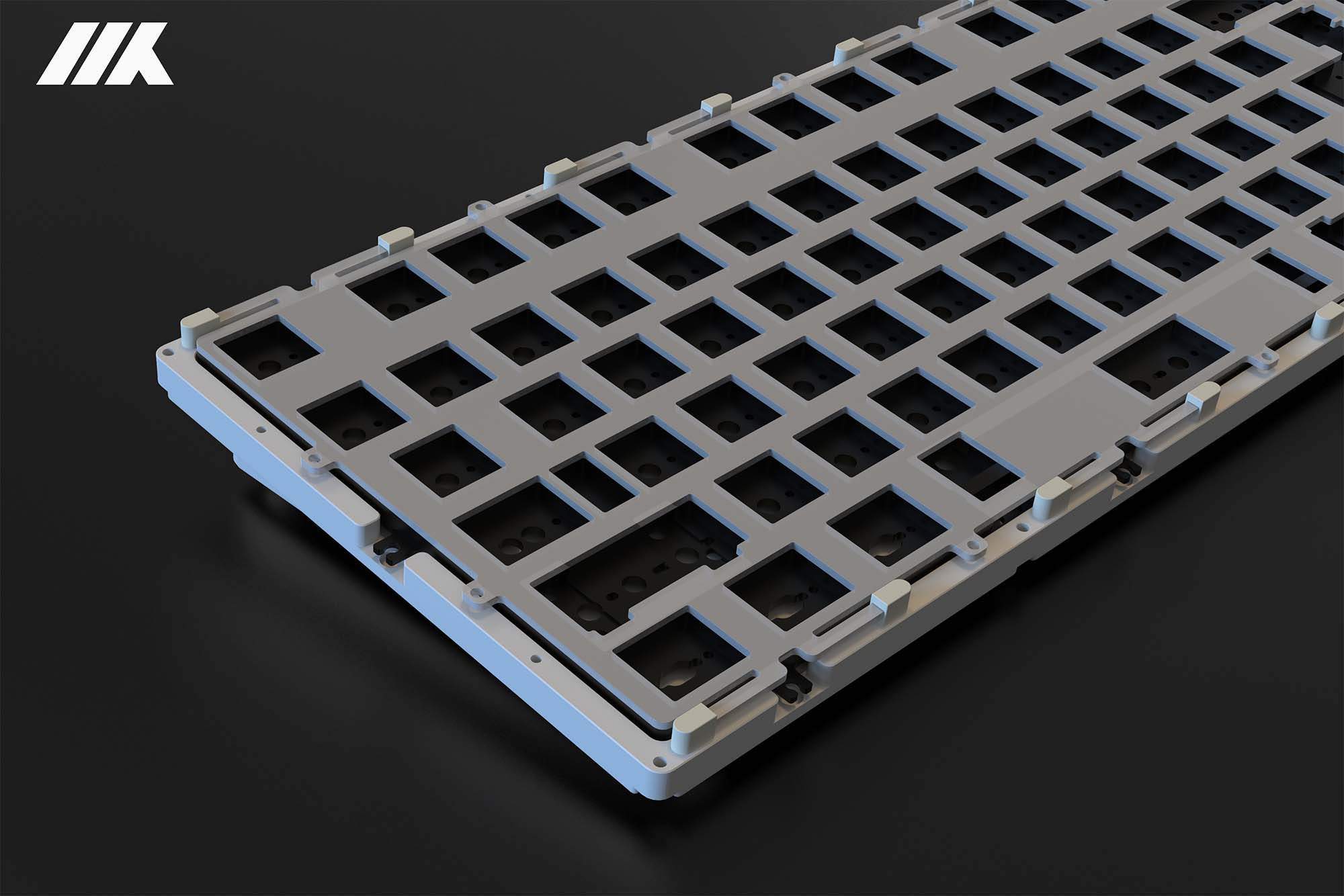 Support Rotary Knobs/ Light Signs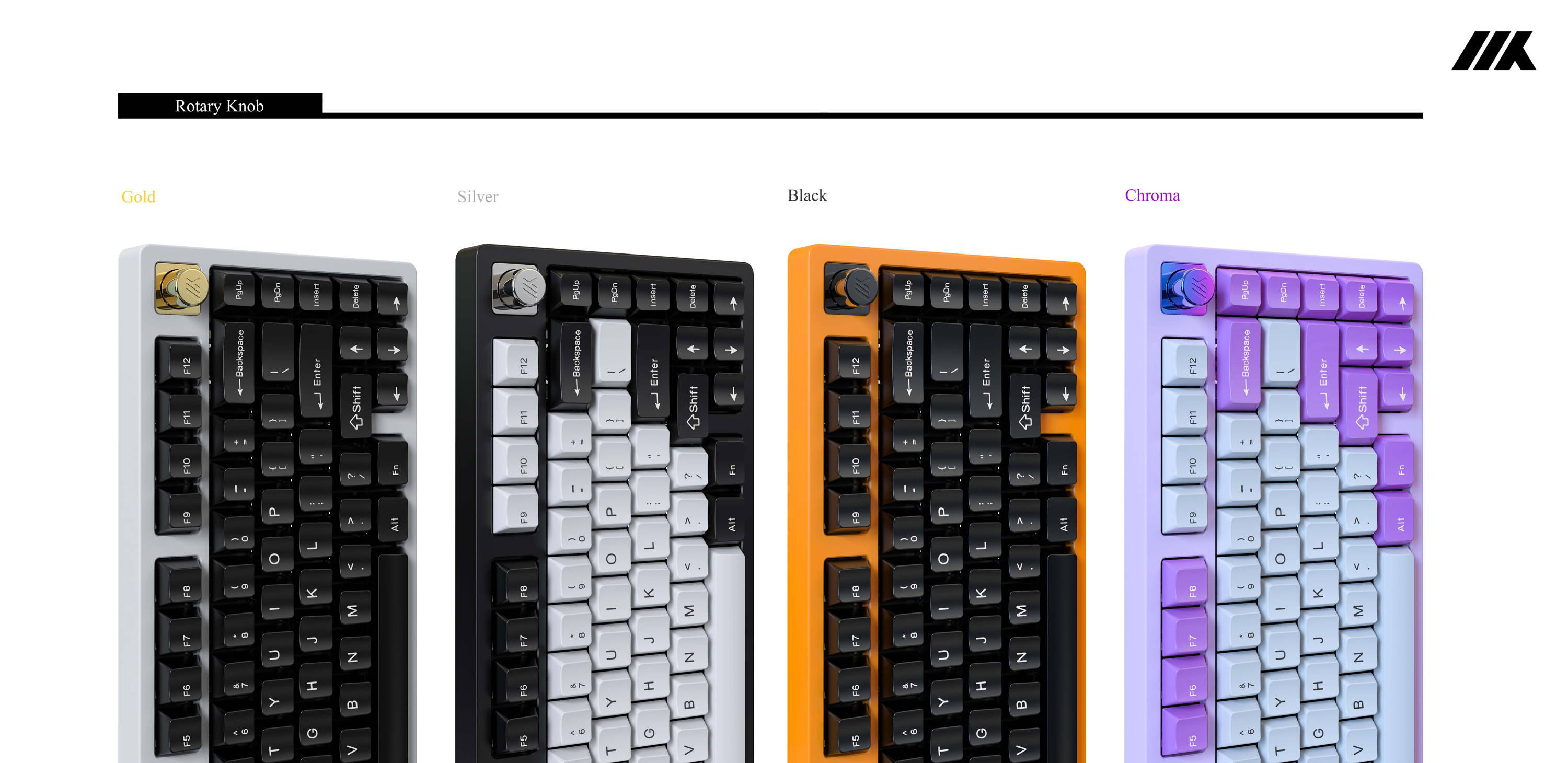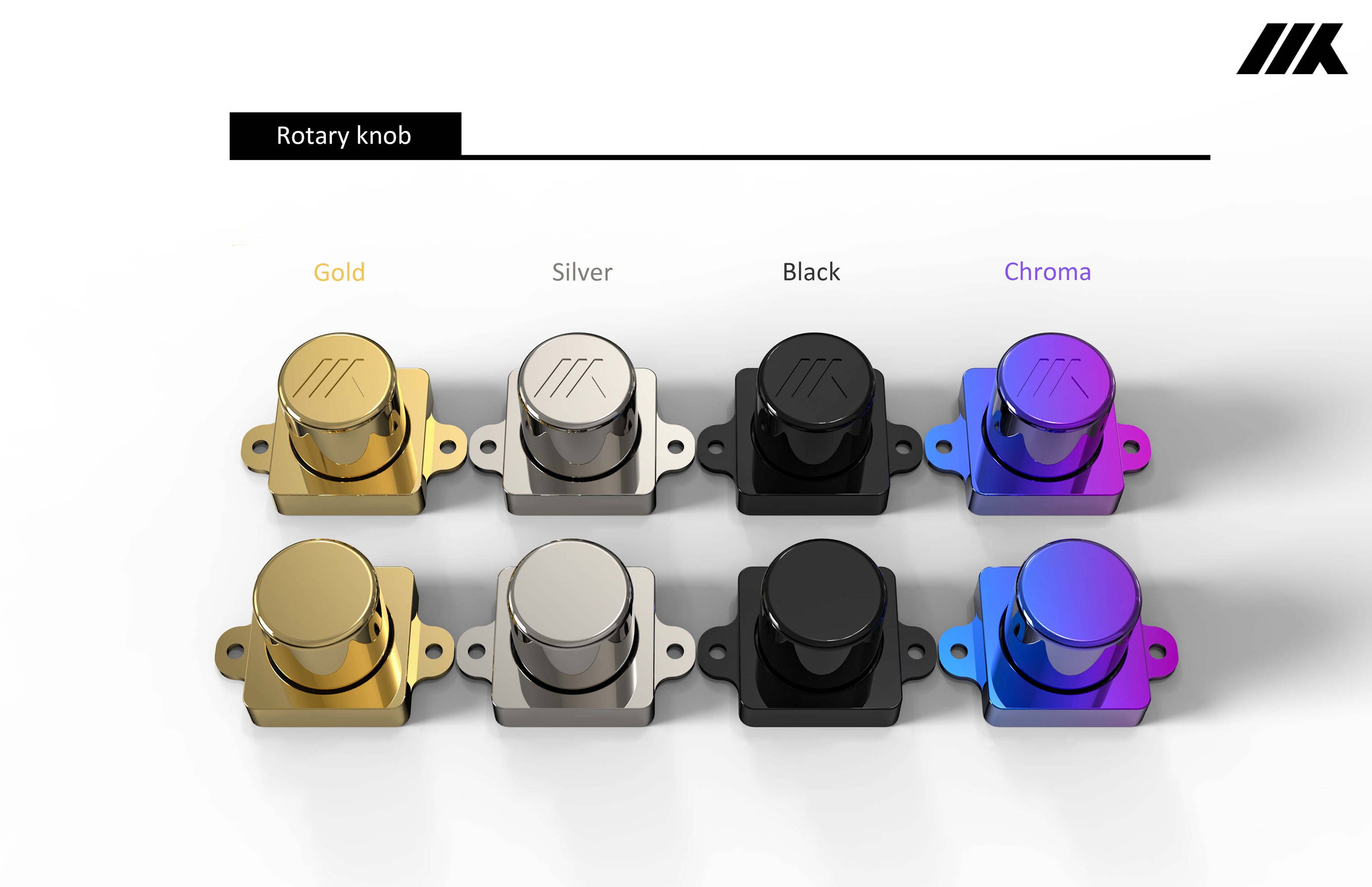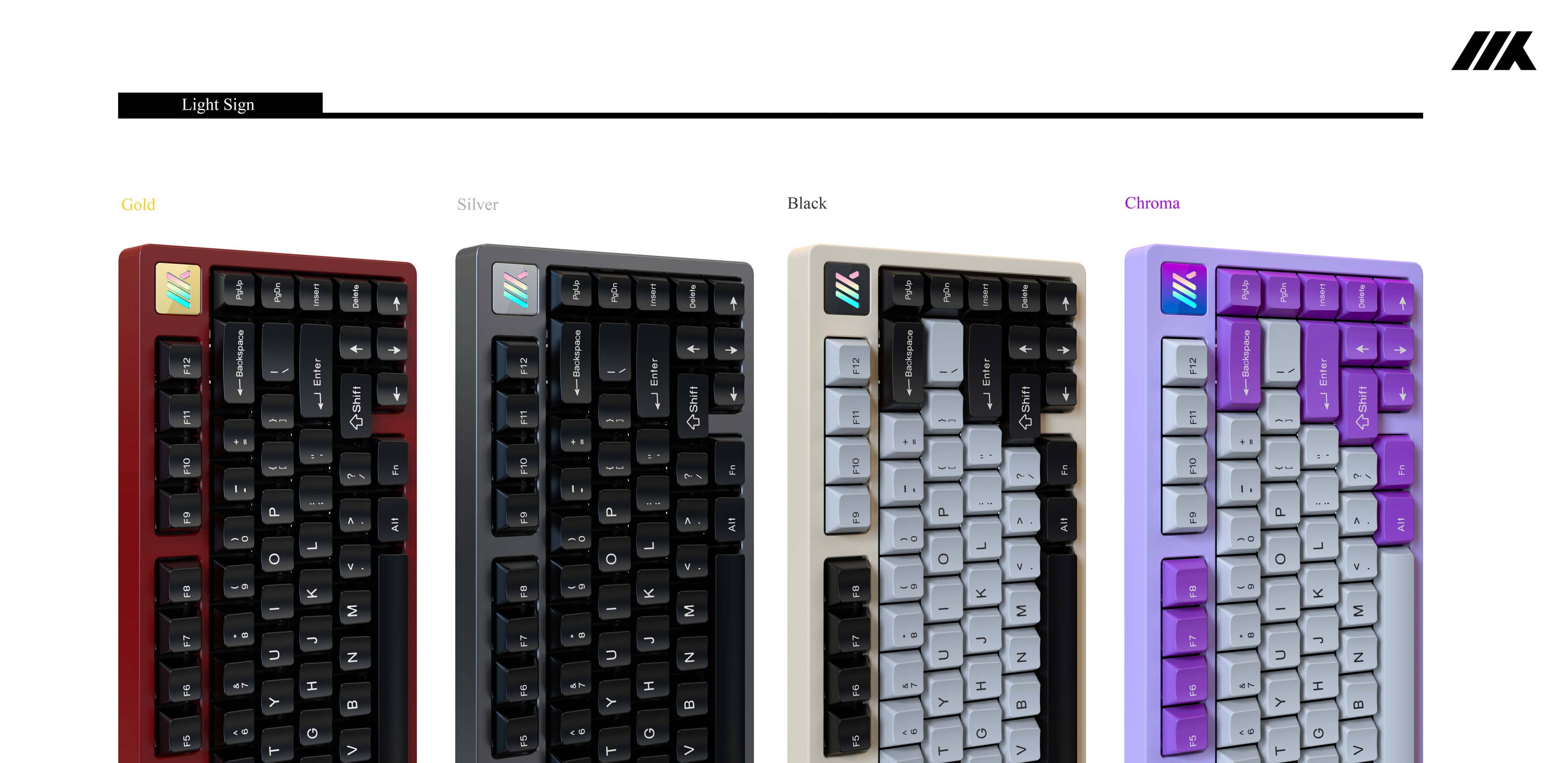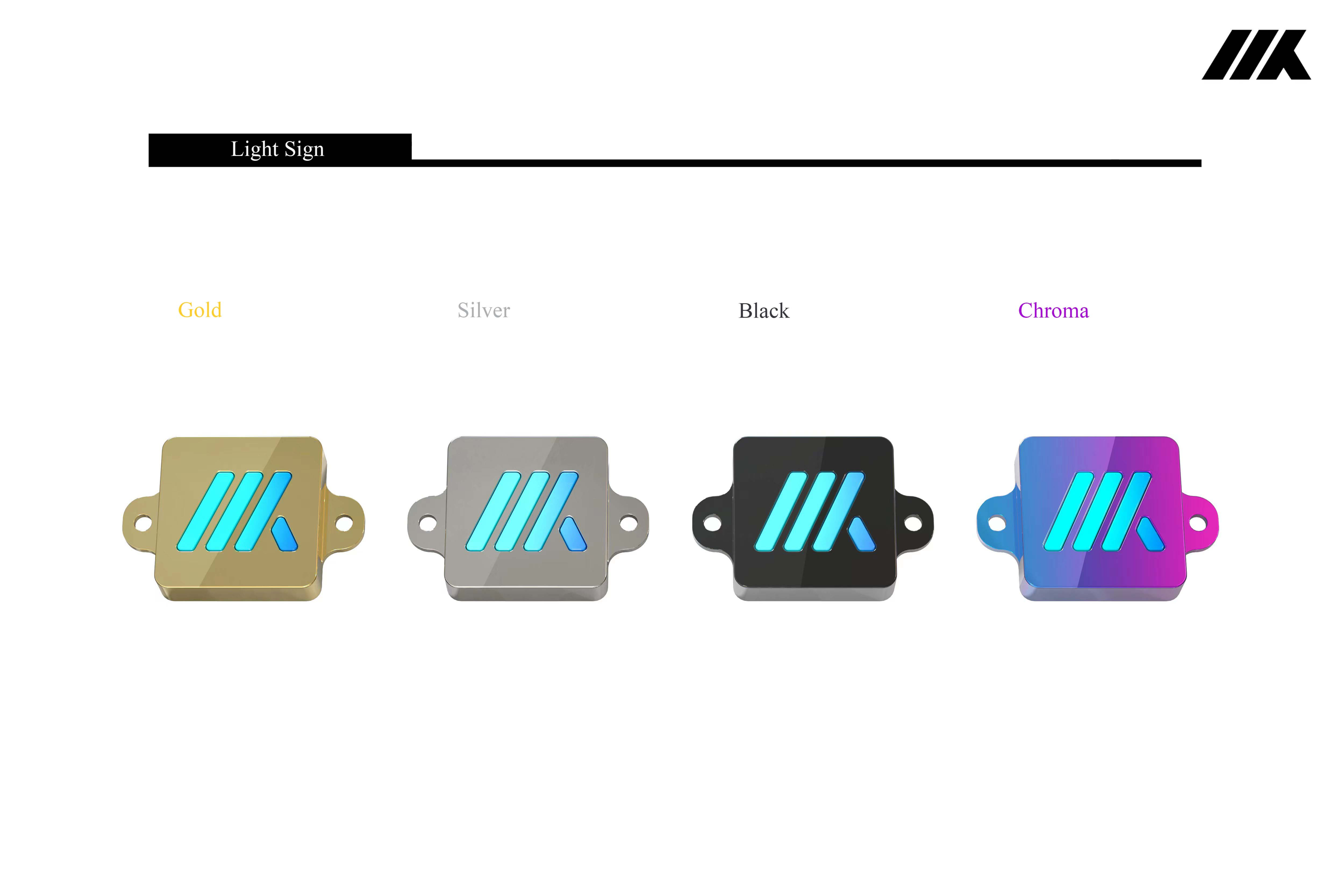 Typing angle: 7°
Front height: 18.5 mm
Material: Full CNC 6063 aluminum
Dimension: 320*134.4*33mm
Three-in-one Structure: TOP Mount / Plate Gasket Mount / PCB Gasket Mount
QMK/VIA Supported(wired)
Support PCB stabilizers

Unbuilt Weight

With PVD WEIGHT: 1.693kg
With Alu WEIGHT: 1.425kg
Built Weight
With PVD WEIGHT: 1.86kg
With Alu WEIGHT: 1.592kg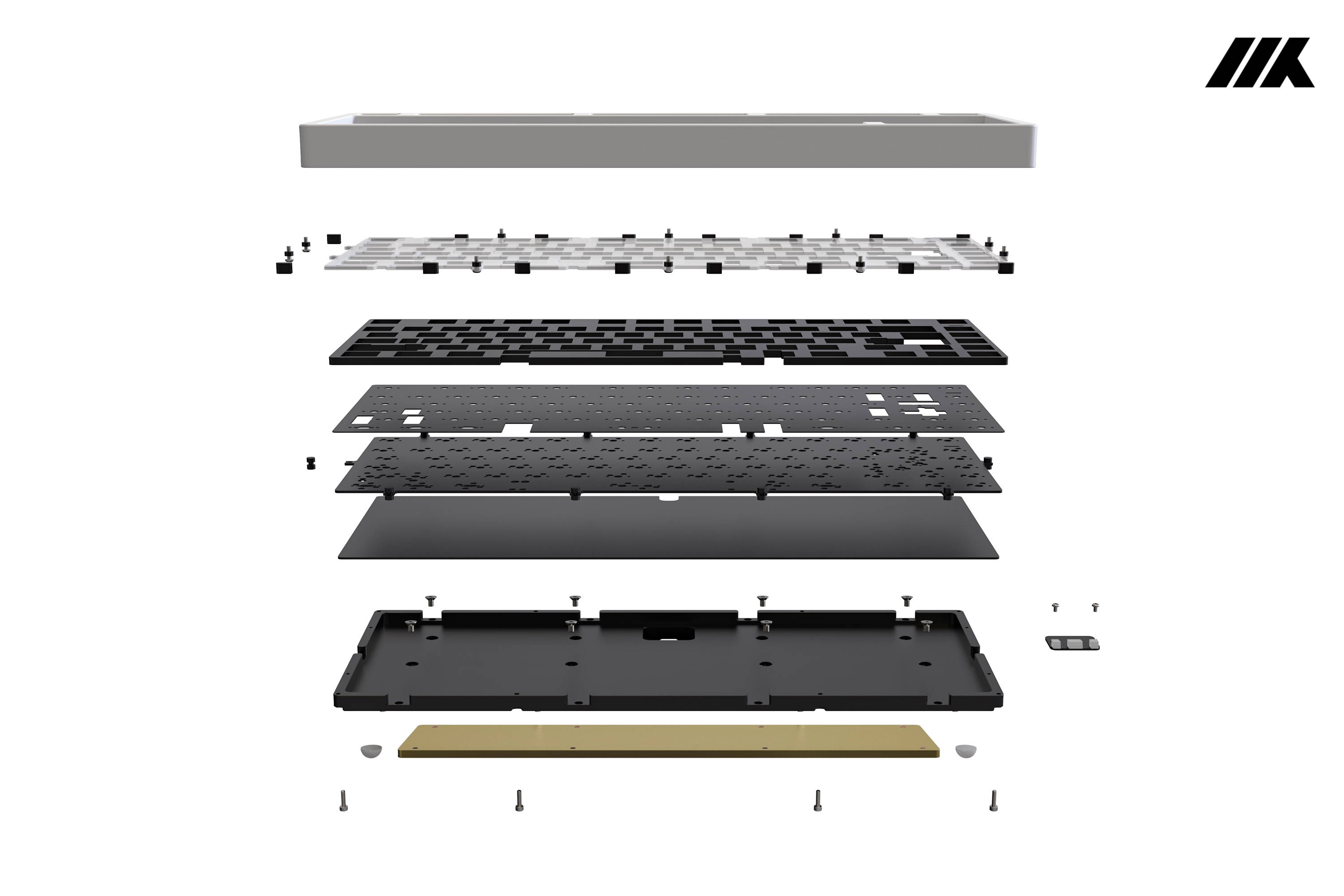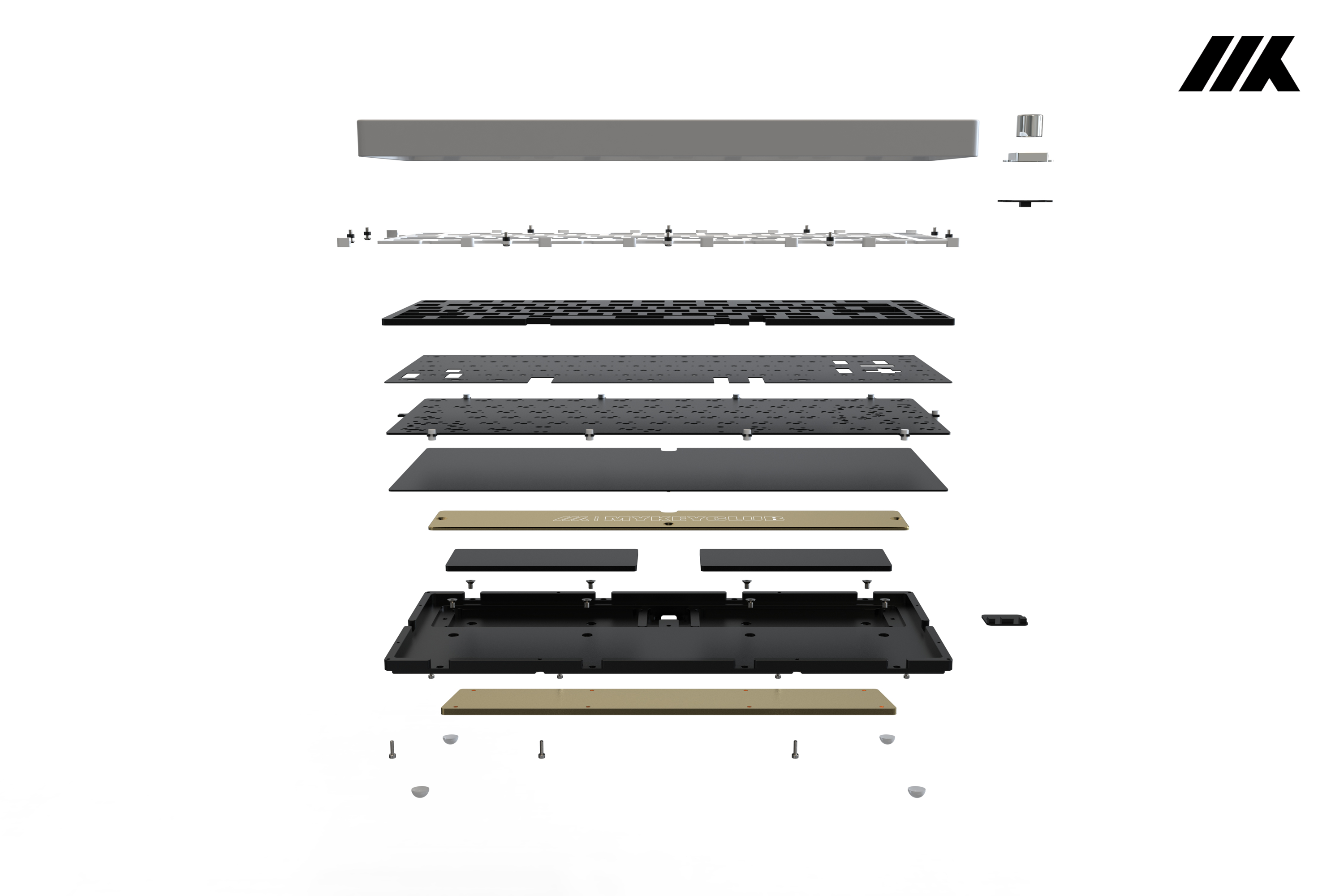 WHAT YOU CAN CUSTOMIZE FOR MKC75?
4 E-coat case:

E-white, Milky White, Pink, Lilac

6 Anodized Case: Orange, Black, Brown, Grey, Silver, Green
7 color combose case:E-White&Black, Orange&Black, Grey&Black, Silver&Black, Wine 

Red&Black, Deep Blue&Black, Green&Black


Blank Weight/ Cursive Text Weight (Add-on only)
4 Alu Weight:

 Gold/Silver/Rose Gold/Black

6 PVD SS Weight: Gold/Silver/Black/Blue/Rose Gold/Chroma




Wired Flex Cut Hotswap PCB( 1.2mm, Multi Layout , 7u split spacebar, No Per-key RGB, support QMK and VIA )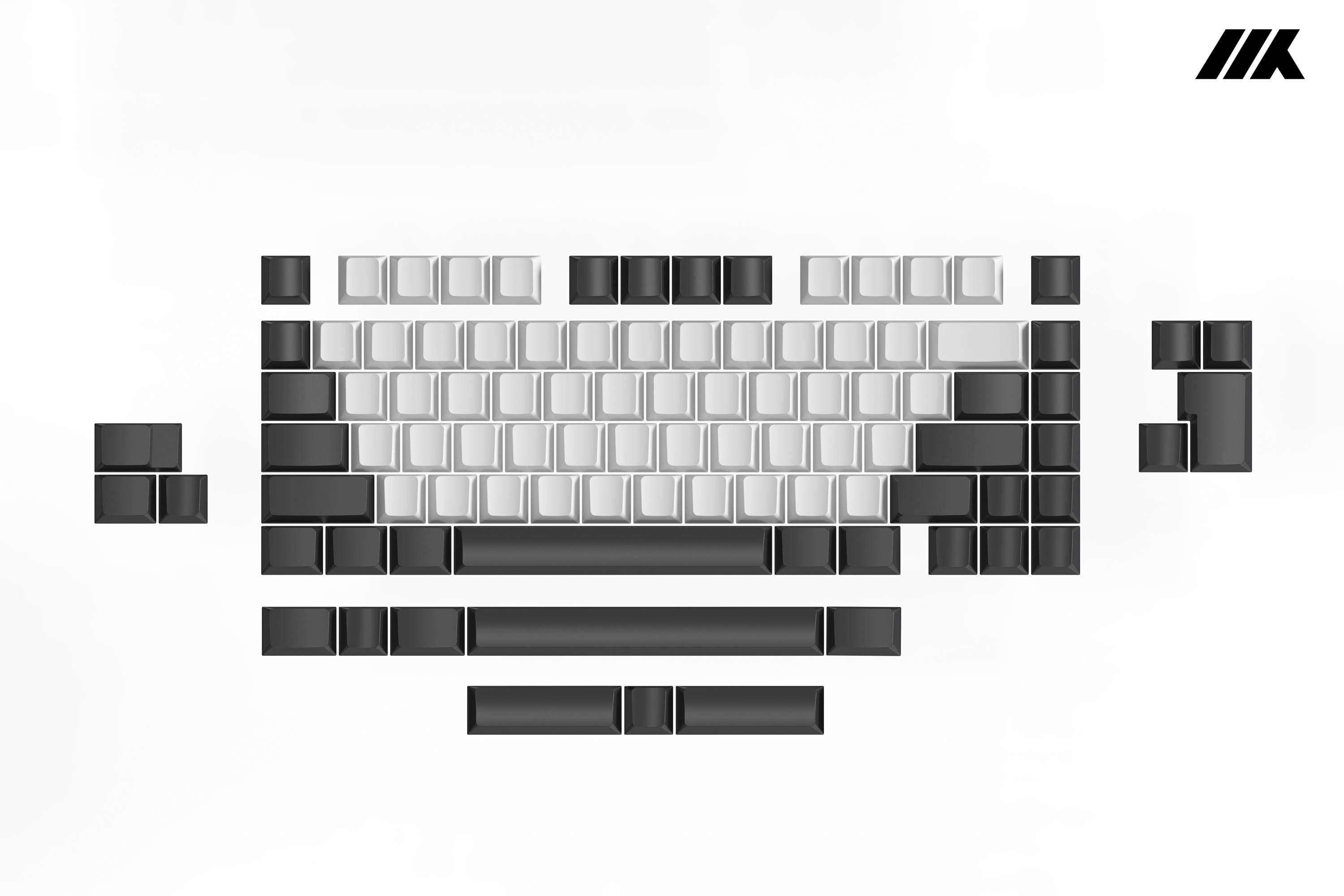 Solder PCB / Wired Non-Flex Cut Hotswap PCB(1.6mm, Multi Layout, 7u split spacebar, No Per-key RGB, support QMK and VIA )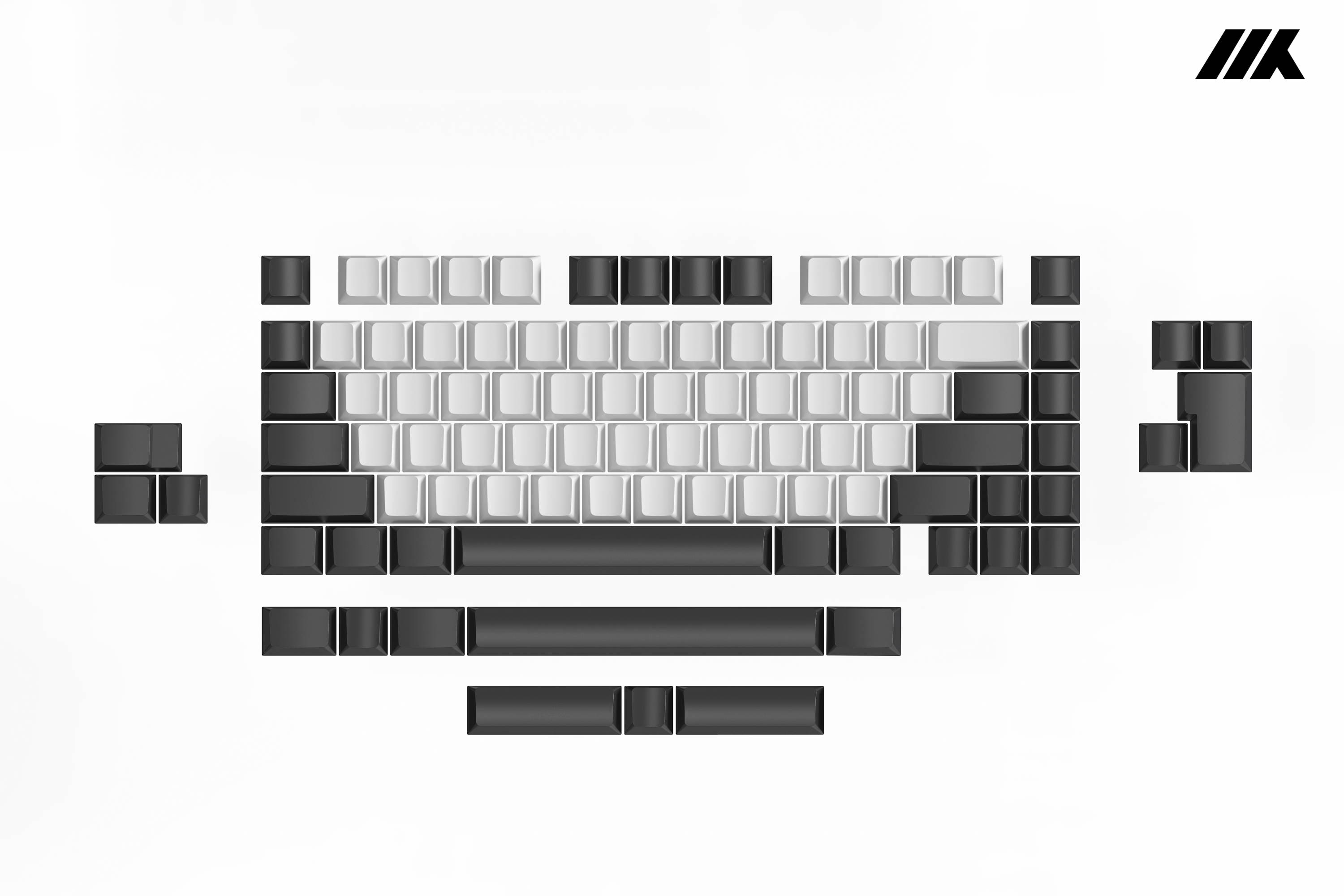 Wired Per-Key RGB Hotswap PCB ( Add-on only, 1.6mm, Non-Flex Cut, ANSI Layout, support QMK and VIA )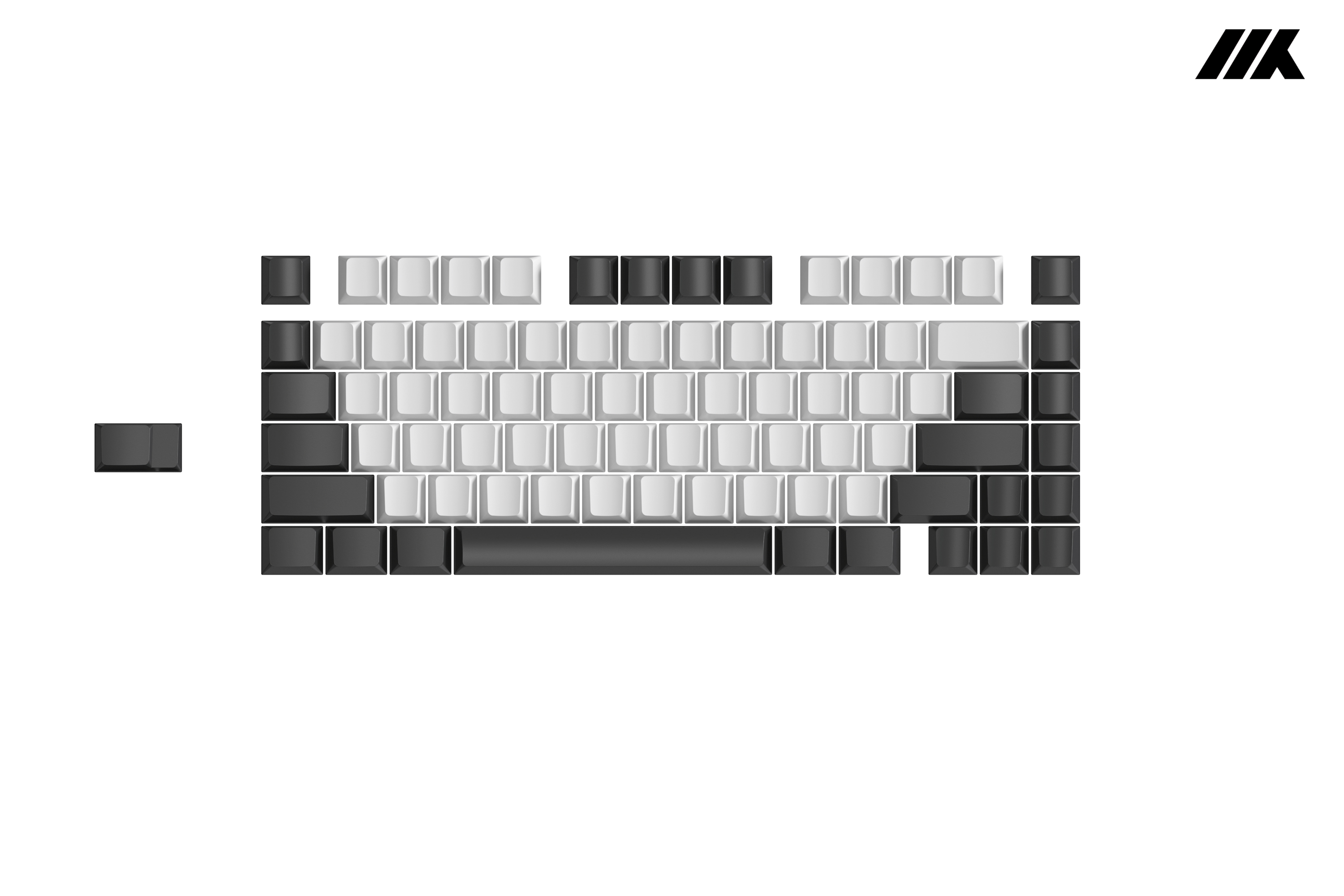 Tri-mode ANSI+ISO Hotswap PCB (1.2mm, Non-Flex Cut, No Per-key RGB, support Mykeyclub Software)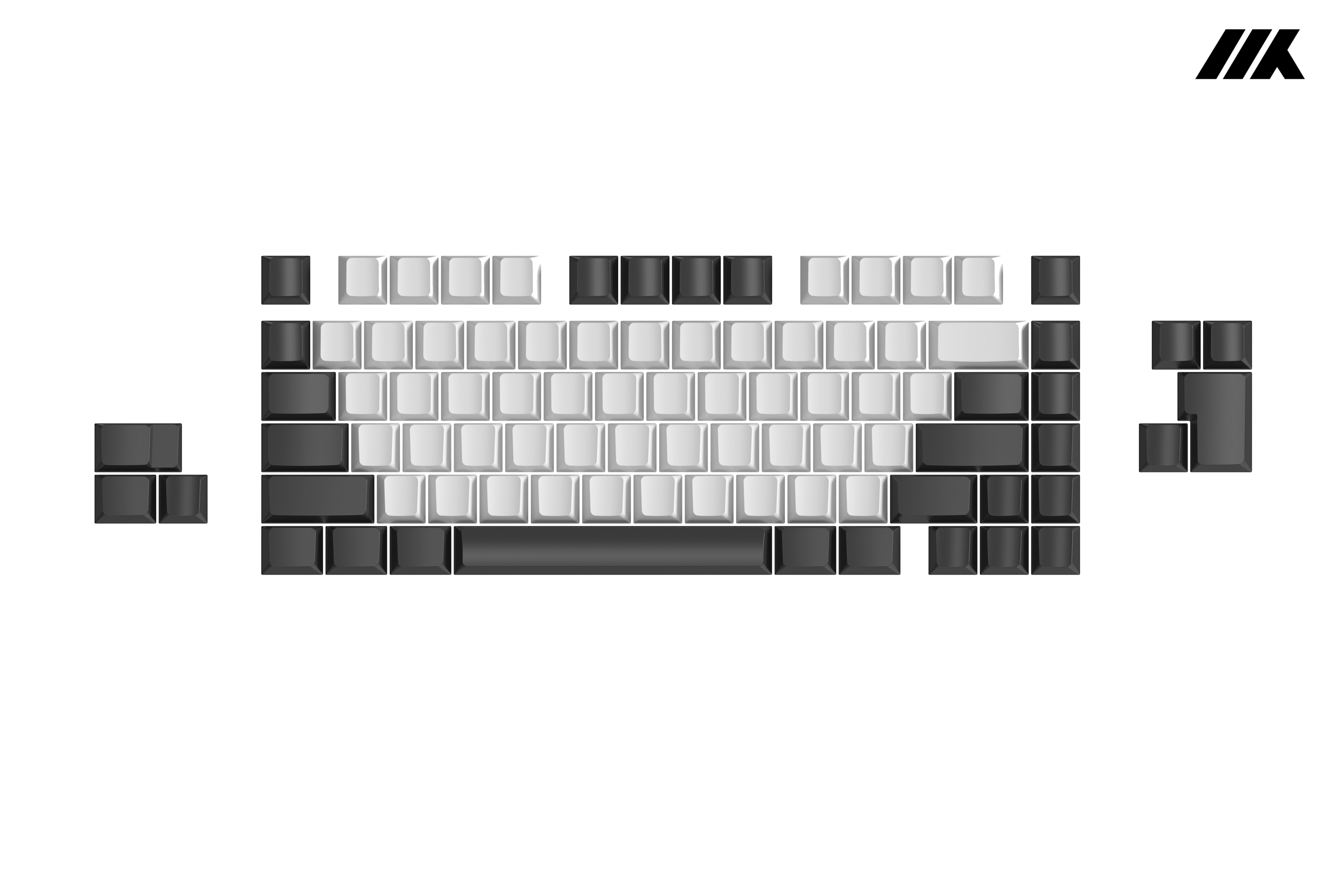 Flex Cut Plates: FR4, ALU, Brass (Add-on only)
Non-flex Cut Plates: PC, POM
Alu and FR4 Half-plate (Add-on only)
Plateless

Note: We highly recommend using a PC/ POM/FR4 plate for Tri-mode PCB, because the Brass and ALU plate will have a little affection for connectivity.

WHAT'S INCLUDED IN MKC75?
Full CNC Aluminum Top case *1
Full CNC Aluminum Bottom case*1
Weight (Anodized Alu Weight or Stainless steel PVD Weight) *1
Internal Alu Weight (Only for the Tri-mode Version Case) *1
Plateless or Plate *1
PCB *1
IXPE Foam *1
Poron Case Foam *1
Poron Plate Foam *1
Type-C Daughterboard with JST Cable *1

PCB GAS Silicone Column *12

Plate GAS Silicone Sock *18

Top mount screw and spacer *12

PCB stabilizers o-ring *12

Footpad *6

Poron case strip *6

1.6mm hex key *1
(will not send make-up or replacements) 
1 Pack of Extra Screw
M2x3mm cylindrical head screw *2
M2x8mm cylindrical head screw *2
M3x12mm countersunk screw *2
M3x6mm countersunk screw *2

2200mha battery (Only for the Tri-mode Version Case) *2

Silicone pad of battery compartment (Only for the Tri-mode Version Case) *2